Pool Construction Chemicals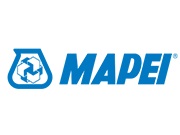 • MAPEI is an Italian brand that has provided quality to many countries of the world for 75 years
• The leading brand of building chemicals Mapei has made successful projects with its products mainly water insulation.
• MAPEI, continues to add value to the construction and pool sector by taking its place in the stores and projects of INCEDOĞAN & DST, one of the leading brands of Pool & Sauna sector.

Therefore, our long experience is the safety of our quality products.
Services
Please click here to download the casting of building chemicals.
Customers who prefer İNCEDOĞAN quality can receive samples of their products from our services.
Click here to reach our price catalog.